A world-famous festival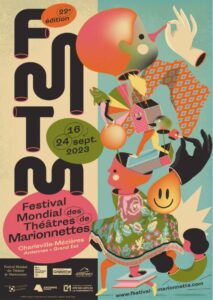 It has been the largest puppet theater festival in the world since 1961 and we can say that it attracts a lot of people!
Its reputation is international with its shows all as magical as each other: the youngest but also the oldest will be seduced by the inventiveness of the puppets but also the know-how of the puppeteers to set them in motion, one would really believe that they are alive and so expressive!
This 22nd edition is no exception to the rule and more than 80 companies will stroll through the streets of Charleville-Mézières: free or paid, there is something for all tastes and for all budgets.
L'Igl'houx, unusual accommodation
Only 45 minutes from Charleville-Mézières, you can enjoy the calm and the surrounding nature to recharge your batteries after one or more intense day(s) at the festival.
Book now
Loading…
Availabilities
Loading…